We hope you like the products we recommend! Just so you know this post contains affiliate links and I will be compensated if you make a purchase after clicking our links.
Disclaimer
As an Amazon Associate, I earn from qualifying purchases. I get commissions from purchases made through links in this post.

Finding a cat carrier for large cats isn't just about buying ones that keep your pet safe and secure, it's also about finding ones that, as an owner, you're comfortable with carrying, too.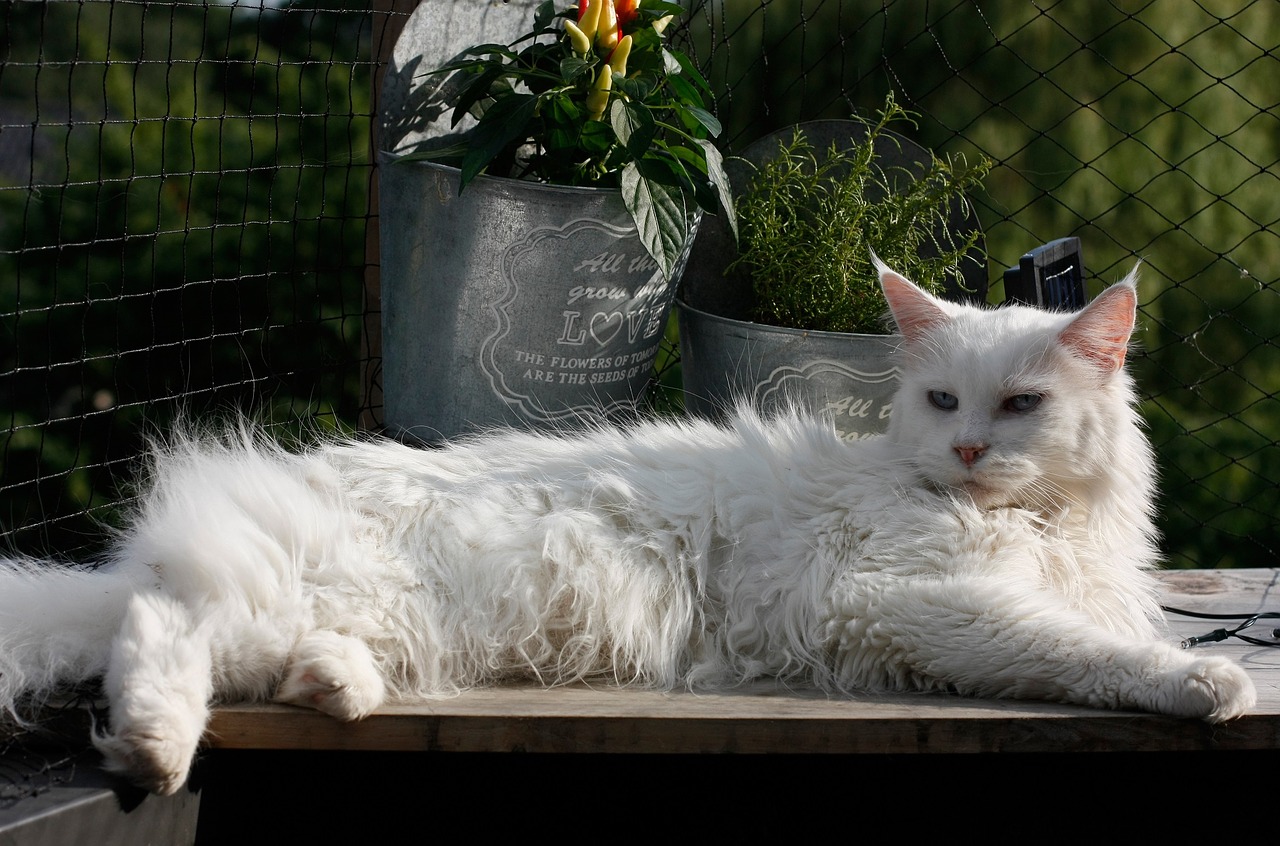 We've found that a lot of carriers are heavy even before you put an animal inside.  It's important to consider your own needs, too, so if you're not comfortable lifting a heavier carrier for a heavy cat, then don't forget you can also strollers with detachable carriers or even carriers on wheels. 
We've put together a short guide as well as some buying suggestions to help you find a durable and affordable large pet carrier.  
And just a reminder that we use affiliate links so if you buy something, we may make a small commission at no cost to you 🙂
In a hurry? Here are 3 of our favorites but keep reading if you'd like a more in-depth guide and a bigger selection of large cat carriers to choose from. 
Last update on 2023-12-09 / Affiliate links / Images from Amazon Product Advertising API
How to choose the best cat carrier for large cats
We'd recommend that you always double check the dimensions as many of these carriers come in different sizes. We've provided the links to the large carriers but you may find that you need a bigger or small size for your feline.  What's large for one manufacturer may mean extra-large to another.  You'll find the other available sizes available once you've clicked through.

 

The carrier should be around 1.5 times the size of your cat.  You can find out what size carrier you need by clicking here.

 

You should think about your cat's personality when deciding between a hard or soft carrier.  Hard carriers are better for difficult cats but soft-sided carriers will be more comfortable for calmer and more sedate pets. Plastic carriers are also easier to clean but are more cumbersome to store when not in use.

 

Remember to take into account the weight restriction of the carrier rather than just focusing on the sizing dimensions.  Fabric carriers can dip in the middle if the cat is too heavy.

 

If you're traveling with your cat on an airline, then remember to double-check with them about the sizing requirements as all companies are different.  Flying in-cabin with your cat might mean your shopping options are more limited with a big cat.

 

Think about whether you'd prefer a carrier with a carrying handle on the top or a padded shoulder strap.  You might also consider a backpack for carrying your cat.

 

A large cat carrier that is top opening is a good idea if you have trouble getting your pet into a carrier.
Have you got a really large cat?  It could be worth looking at buying a cat crate.  Our previous post has a couple of examples that might be helpful. 
Buying Cat Carriers for Large Cats on Amazon
We think we've found a
selection of really interesting large pet carriers, and we hope you're able to
find something that's suitable enough to buy. 
Always pay attention to the sizing dimensions of each carrier as often
they come in a range of sizes and if you see a product that has a lot of reviews
from dog owners, just type 'cat' or 'cats' into the search box above the Q and
A section to highlight the customer reviews most relevant to you. 
Dimensions of Large
24.1 x 16.7 x 14.5 inches
Dimensions of Large
24.1 x 16.7 x 14.5 inches
Last update on 2023-12-09 / Affiliate links / Images from Amazon Product Advertising API
Sherpa Travel Original Deluxe Airline Approved Pet Carrier
We love that this has a spring-loaded frame so it's not just great for storage it's handy when traveling by plane, too.  
Sherpa Original Deluxe Pet Carrier, Large, Black
FITS ON OR UNDER SEATS: Our patented spring wire frame allows the rear end of the carrier to be pushed down several inches, easily fitting in cars and conforming to under-seat requirements of domestic rail travel
PERFECT FOR TRAVEL: Features mesh panels for ventilation, escape-proof locking zippers, top and side entries for easy and comfortable loading, waterproof interior base, and a removable machine washable cozy base liner
VERSATILE DESIGN: Can be carried by hand with the padded top handle, or over the shoulder using the included detachable carrying strap and integrated metal D-rings - whichever suits your comfort and convenience
MULTIFUNCTIONAL: The pet carrier can also be used a soft-sided crate for regular outings and vet visits with cats and small dogs; includes a large storage pocket, and a luggage strap that doubles as a seatbelt security pass-through for car rides
PRODUCT DETAILS: Black, Large, 19" x 11.75" x 11.5"; fits pets up to 22 pounds
Last update on 2023-12-09 / Affiliate links / Images from Amazon Product Advertising API
SturdiBag Large Flexible Height Pet Carrier
This isn't bulky like a lot of carriers and is particularly suited to cats who prefer to tuck themselves away in their carrier.  It comes in a range of colors, too, and is very easy to store when not in use. 
STURDI PRODUCTS Bag Pet Carrier, Large, Blue Jay
Durable 600 Denier Polyester and Feather Light Construction
Adjustable 4-point padded shoulder strap and leather hand grip
Retractable privacy flaps on all mesh windows
Interior fleece pad secured by Velcro
Zipper security clips and a tether for safety and security is included
Last update on 2023-12-09 / Affiliate links / Images from Amazon Product Advertising API
PetLuv Happy Cat Premium Cat Carrier
This is ideal for car rides as the cat has enough space but you can also pull down the flaps if your pet suffers with motion sickness.  We really like that it folds flat, too. 
PetLuv-Happy Cat Premium Cat Carrier Soft Sided Foldable Top & Side Loading Pet Crate & Carrier Locking Zippers Shoulder Straps Seat Belt Lock Plush Pillow…
Go-anywhere kitty carrier makes transporting your pal easy with roomy design and built-in premium features
Optimum ventilation and maximum sightseeing with all-around windows, with tear-resistant heavy duty rubber mesh and closable flaps
Great for car rides thanks to the adjustable seatbelt loops, and includes locking zippers and reinforced seams for added safety
Easy reach and loading with four access panels and top opening so you can get your pal in and out with less effort. Easy to carry with adjustable shoulder straps, and includes removable, washable plushy bed
This Carrier Weighs 8.8 Pounds Empty. The exact dimensions of the carrier are: Length 24", Height 16", Depth 16"
Last update on 2023-12-09 / Affiliate links / Images from Amazon Product Advertising API
Petmate Sky Kennel Pet Carrier
This is a popular choice for owners whose cats have to fly in the hold of an aircraft (although, always double check requirements before you fly).  Its secure and comes in bigger and smaller sizes if necessary. 
Petmate Sky Kennel Pet Carrier
Made in the USA
Heavy-duty, high-strength plastic construction
Non-corrosive plastic wing nuts
Extra-tough steel wire
Secure door latches for safety and is easy to operate
Last update on 2023-12-09 / Affiliate links / Images from Amazon Product Advertising API
Aspen Pet Porter Heavy-Duty Pet Kennel
This comes in multiple different sizes so we'd always advise you to measure your cat before buying, but this is a durable plastic carrier with a handle that's easy to grip and a strong door lock. 
Aspen Pet Porter Travel Kennel
LARGE PET CRATE: This dog kennel for medium to large dogs has an easy-open latch for opening the dog travel carrier with one hand. With ventilation on all sides, the portable kennel gives pets visibility & fresh air for stress-free travel.
AIR TRAVEL: This pet carrier meets most airline cargo specifications. The air travel kennel for dogs & cats also has a durable, ergonomic comfort-grip handle for comfortable transport. For dogs 70-90 lbs. Measures: 36.25" x 24.75" x 28.8"
KENNELS & HOUSES: Crate & kennel training is vital for dog safety & comfort. We provide traditional travel carriers, wire training & exercise kennels, play pens, barn-style dog houses & more.
ASPEN PET: Aspen Pet provides every day essentials for pet parents, dogs & cats. Check out Aspen Pets for leash cable tie-outs, litter box accessories, pet toys, gravity water/food bowls, pet beds, dog houses, carriers & more!
JUST FOR PETS: Petmate makes a variety of pet products for dogs, cats, chickens & other small furry friends! Check out our brands such as Aspen Pet, Arm & Hammer, Booda, Chuckit!, Jackson Galaxy & more!
Last update on 2023-12-09 / Affiliate links / Images from Amazon Product Advertising API
One for Pets Cat Show House
What we love about this carrier is the options: one large carrier, one joined carrier but with a divide or two separate carriers. It gives you a range of choice that includes an easy way to transport either one cat or two in comfort and style. 
One for Pets Cat Show House Portable Dog Kennel (Shelter) Red/Cream/Tan
Cat Travel Carrier: Spacious interior space; Build-in straps allow safe connection to the seatbelt
Hammocks and Pads Sold Separately: A flat top to hold photos and show essentials; Easy to set up and fold flat
Double Portable Hammock: Use the double kennel as two separate compartments or one big space by unzipping the interior central divider
Zippered door at each end; Carry bag with large pockets. Size: 24 H x 24 D x 42 L inches (61 cm x 61 cm x 106. 7 cm)
Travel Kennel has double front doors; Extra pockets for treats; extra storage for toys and travel essentials. Convenient and stylish kennel and pet carrier
Last update on 2023-12-09 / Affiliate links / Images from Amazon Product Advertising API
Related Cat Carrier Questions
How big of a carrier do I need for my cat?
The carrier should be 1.5 times the size of your cat. You need to make sure there's enough room for the cat for standing, sitting and turning.  We've written a previous post on how to measure your cat for a carrier than you might find useful.
Can 2 Cats Travel in one carrier?
If the carrier is big enough for the two cats to be comfortable and they're happy being together, you can.  Some people prefer to have one cat per carrier but sometimes bonded cats and litter mates may feel less anxious together.  It can be helpful to buy separate carriers or at least have a spare one in case there's ever a need to transport cats separately. 
Do cats prefer hard or soft carriers?
Some cats will have a preference and others won't.  It depends what the cat's response to getting into a carrier is – soft carriers can be more comfortable but they also dip in the middle if there isn't a board or some structural support.  Plastic ones are more secure but you'll need to add some blankets or towels to make it a comfortable place for your cat to be.
Do you need a cat carrier to go to the vet?
We'd always advise taking a cat to the vet in a carrier.  Vet offices can be stressful places for pets and it's easier to keep them safe, calm and secure if they're contained inside a carrier.   There's a huge range of cat carriers and everything from backpacks to strollers and pouches so don't feel as if you have to stick to a traditional one.
You could take your cat in a harness but with other animals in the office it might be a little overwhelming.