We hope you like the products we recommend! Just so you know this post contains affiliate links and I will be compensated if you make a purchase after clicking our links.
Disclaimer
As an Amazon Associate, I earn from qualifying purchases. I get commissions from purchases made through links in this post.

Some people think cat strollers are ridiculous.
Maybe, they're right.
Maybe pushing a cat around in a stroller is a little odd but who cares? 
You might have a house cat that loves the fresh air but who can't wander outdoors.  You might have an ill or injured cat that's unable to go outside. You could have an injury yourself that prevents you from lifting a traditional hard or soft cat carrier.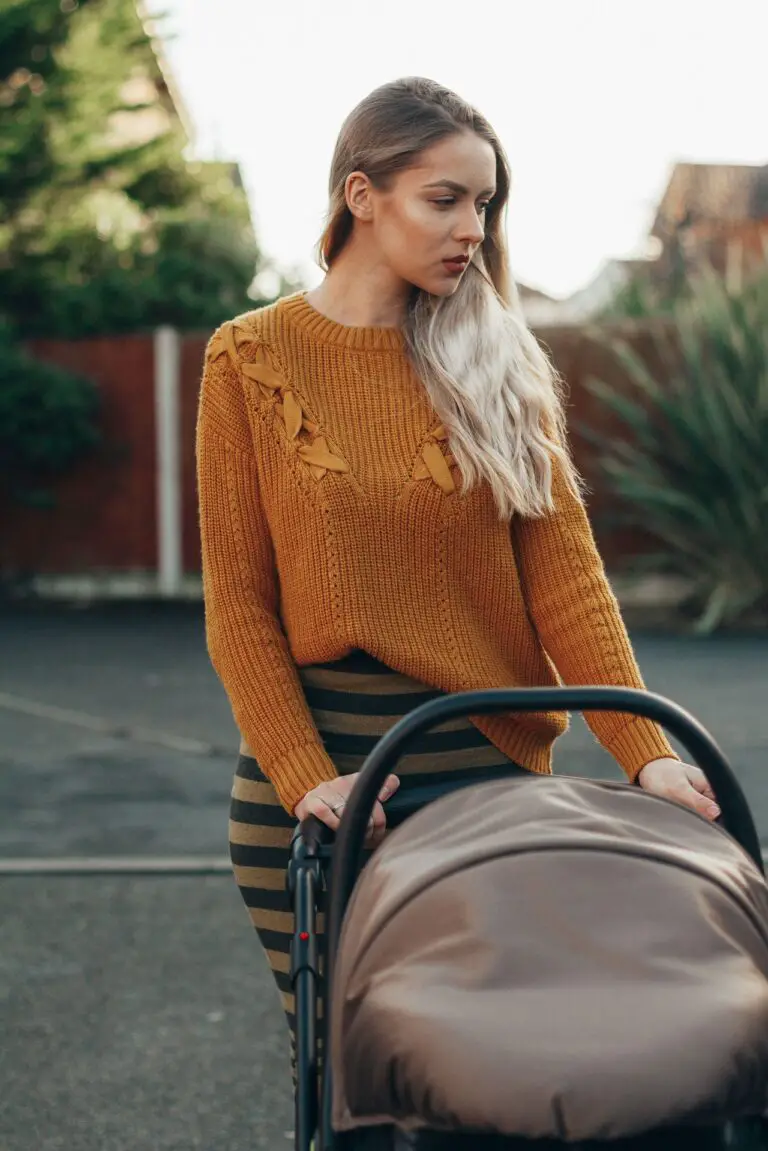 Maybe you just like the idea of sharing a walk with your feline pal.
Cat strollers are a great way of exercising and they're also fantastic conversation starters for anyone who likes chatting to other people when they're out and about. A pet stroller with a detachable carrier also means you can physically carry your pet around with you, too. It makes it a more versatile product.  
We wanted to write about a cat stroller with a detachable carrier because it has great functionality: you can go from house to car to the outdoors with minimal fuss and without using multiple products.
In a hurry? We'll add the links here so you can jump straight to the products and take a look or keep reading for product details as well as a short buyer's guide and an FAQ section.
If you do make a qualifying purchase, then we may make a small commission (at no extra cost to you), but we only recommend products we believe deserve our endorsement. 
Best 5-in-1 Cat Stroller 
Best Award-Winning Cat Stroller
How to Pick a Cat stroller with a Detachable Carrier
There are a few things worth keeping in mind when you're choosing a stroller.
Check what materials have been used during the manufacturing process.  Good quality materials mean that it'll last longer and that your cat will be more secure.  Pay particular attentions to the mesh and to any zippers.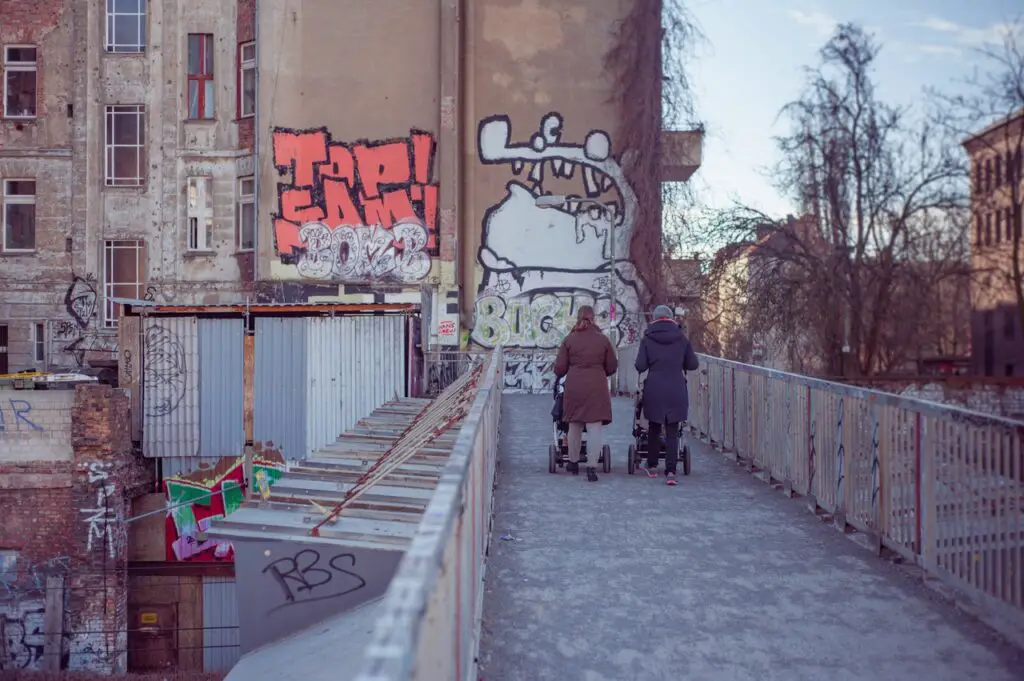 Where are you planning on using the stroller?  Wheels for urban areas (sidewalks, parks, etc) will be different to walking trails or hiking, for example.
How comfortable will the cat be inside the carrier? Do you need to add anything additional or is a fleece cushion or blanket included. Remember this isn't just a stroller; it's a pet stroller with a detachable carrier – it needs to function as a hard carrier, too.
How easy is it to fold-up and store when not in use?
Does it include a safety tether or leash?
How heavy is it?
How high is the handlebar and can it be adjusted?  
How many cats do you need to fit inside?
Is it waterproof?
Is it well-ventilated and can you open up the top?
Top 3 Cat Carriers with Detachable Carriers (+1 bonus)
Here we're going to take a look at 3 of the best cat strollers that include a carrier as well as a more traditional wheeled carrier that you may find more useful.  We'll include some pros and cons to each product along with key benefits and the link for you to take a closer look. 
This is a really versatile product that functions as five separate products making it good value for money and ideal if you're looking for a detachable cat carrier as well as a stroller.
It's a pet carrier, a backpack, a car seat, a stroller and a rolling carrier.
It's been manufactured with safety in mind and has been made and designed to baby
stroller standards including passing 
Environmental stress-cracking
resistance (ESCR) test.
Side zipper pocket
360-degree front wheels
Rear locking brakes
Can be folded down with one-hand
Maneuverable wheels
Large opening to get cat in and out
Mesh windows and ample ventilation
Product videos on Amazon and a slew of reviews from 2020.
Comes in a choice of colours: blue, brown, green, orange and pink.
Holds cats up to 8kg or 17.6 Lbs
Carriage dimensions: 20" L/12"W / 13.5"H
Stroller dimensions: 36" L/37.4" W/ 19"H
We love that this has been designed to give your feline pal a smoother ride.  It would be ideal for using on surfaces that aren't so smooth.  This has a more subtle appearance, too, so if you're a little self-conscience about taking your cat out and about. 
Award winning 3-in-1 pet stroller (Editors' Choice Award Winner of 2020 Dogster & Catster Magazines)
Lifetime warranty
Four heavy-duty wheels for maneuverability
Rubber tires to reduce vibration and improve comfort for your cat
Height adjustable handlebar
Reversible handlebar
Frame is heavy-duty but lightweight
Carrier interior has a scratch resistant coating
You can store the frame and the carrier separately
Three pockets for storage
Front and rear canopy openings
Two tethers for security
Reflective lines to be visible at night
Water resistible fabric
Machine washable carrier pad
Cup holder
Large under basket
You can download the product manual for a close look 
Easy to fold and unfold

Cat stroller and cat carrier
We love the sky-blue color option on this carrier, and it's packed with additional storage so you'll be all set to go shopping. 
Mesh window for ventilation
Retractable canopy so cat can be covered over or not
Zippered front entry
Folds down at the push of a button for easy storage
Holds up to 50 Ibs
Cushioned pad for the cat to lie on
The cat measures 23"L/ 14"W/ 9"H
Front wheels rotate 360 degrees
Pockets on the carrier allow for storage
Extra storage space under the wide undercarriage
If you like the idea of a wheeled pet carrier (but aren't too keen on the idea of a pet stroller), then you can always buy a pet carrier on wheels. 
We wrote a post on it not so long ago, but you can check out this one which is a pull-along carrier that looks more like suitcase luggage than a stroller. 
Frequently Asked Questions
Is it weird to use a cat stroller?
It would be good to live in a world where we didn't have to be worried about being judged or seen as weird. What business is it of anyone else's if you're using a cat stroller? It might be weird if you dressed your cat up as a baby, but otherwise using a carrier on wheels to give your pet (and yourself) some fresh air is commendable and shouldn't be ridiculed by anyone. 
Are cat strollers a good idea?
They can be a very good idea for some owners.  If you have a disability or can't carry a traditional carrier, then having a stroller is better for you.  They're great for cats who are older or in poor health.  They're also great for pets who can't go outside maybe because you live in an area with coyotes or bobcats or near a busy road.  Cat strollers can also be a great way to get some exercise in for the human, too. 
How do I get my cat to use the stroller?
We'd suggest you do it as you would with a carrier.  We've written a post about this but in summary: assemble the stroller in the house and leave it up and open.  See if the cat will explore it on its own.  It might take a couple of days.
You can encourage them to settle in, too, by putting familiar smelling bedding or toys inside and also the odd treat.  We'd recommend starting slowly (although, some cats will jump straight in and be ready to roll), and if you place them inside, give them a short walk around the house and then the garden.  House cats might find the carrier and the outside too much of a change to do together.
If you have a synthetic pheromone spray like Feliway spray, then you can give that a spray too on the interior. 
Can I use a dog stroller?
A lot of pet strollers are sold as suitable for cats and dogs, and normally it's fine, but it's always worth checking the build material as nervous cats may claw and scratch their way out of the carrier.  Dog strollers may be a bigger size, too, and that might impact on how easy it is for you to put the carrier into the car or to lift it.  
Summary
We hope you found our post useful.  Cat strollers with detachable carriers are a great way of getting your around without having to carry a bulky carrier, and there are some great options on the market.  We're planning on writing another post very soon that looks at strollers without the detachable carrier.
To recap the suggestions we made above:

ibiyaya 5 in 1 – best multifunctional


HPZ Pet Prime – award winning


Paws & Pals – best for storage


Bonus: Petsfit rolling carrier