We hope you like the products we recommend! Just so you know this post contains affiliate links and I will be compensated if you make a purchase after clicking our links.
Disclaimer
As an Amazon Associate, I earn from qualifying purchases. I get commissions from purchases made through links in this post.

If you're looking for a soft-sided pet carrier, then you'll probably see a Sturdibag product in your search results.
Sturdibag is a US company specializing in flexible-height carriers that compress when pushed under an airline seat.
Of course, these carriers aren't just for traveling by plane (some are too big, anyway), but their durable and distinctive design makes them popular with cat and dog owners.
We especially like how high they sit up under the shoulder so they're easier to carry than traditional hard or soft cat carriers with a handle or shoulder strap (although, the Sturdibag has these, too).
We wanted to see if they really are worth buying, and which Sturdibag pet carrier is most suitable for you.
We've also included a few additional soft carriers made by other brands at the end of this post if you're not convinced that they're for you. 
For Sturdiproducts in the UK (and elsewhere), follow the product links and you'll be diverted to a local store in your country.  
In a hurry?  Here's the bestselling Sturdibag pet carrier below so you can get started now and jump straight to the retailer.
If you'd like to find out more information first, then keep reading and we'll list all the products as well as including a short buyer's guide.
If you make a purchase from one of our links, we may make a small commission 🙂
Bestseller No. 1
SturdiBag Large Pet Travel Carrier: Flexible Height for Cat and Dog Soft Sided with Safety Clips and Seatbelt Straps | Black, 18" x 12" x 12" (PN: SB2-PRO-BL)
TRAVEL. SturdiBag makes the ultimate travel pet carrier. Our flex-height soft-sided carriers allow you to fit your dog or cat carrier underseat.
PRIVACY. Most pets are anxious when flying. SturdiBag privacy flaps allow you to control the amount of stimuli your pets receive, so they feel safe, secure & comfortable.
SAFETY STRAPS. 4-Point carrier straps allow for easy & stable transport of your pet. Seatbelt straps are also included on both sides of our cat & dog carriers.
SECURITY CLIPS. We further increase the safety of your pet by including clips that securely close the zippered openings and a tether to connect your pet to the carrier.
COMPACT & DURABLE. Tested to safely carry up to approximately 30 lbs, the SturdiBag is extremely strong, since it made out of 600 denier polyester.
Last update on 2023-09-04 / Affiliate links / Images from Amazon Product Advertising API
What is a Sturdibag Pet Carrier?
Sturdibags are made by a company called Sturdiproducts.
Founded in Washington in 1993, they're well known for their distinctive and durable design.
They manufacture several soft-sided cat carriers with a flexible height feature — the carrier uses tension rods that reduce down when pushed under an airline seat.
It means the design makes full advantage of airline carry-on baggage dimensions as they pop back up when released. 
What are the different sizes for the Sturdibag carriers?
Small: 10 x 10 x 18 inches and 2.5 pounds
Large: 12 x 12 x 18 inches and 2.6 pounds
Large with divider: 12 x 12 x 18 inches and 3 pounds
Extra-Large with divider: 20 x 12 x 16 inches and 3.6 pounds
There's no Sturdibag medium
Can I take a Sturdibag on a plane?
Many owners put their pets into a Sturdibag carrier when traveling by plane and it seems that the small and large sizes are used most often in-cabin, but we'd always advise that you double-check with your airline before booking a ticket.
Airlines have different sizing requirements and as the Sturdibag comes in different sizes it may not be compliant with whoever you're traveling with.
It's easy to find out what the airline's maximum dimensions are and then you can compare these with the carrier.
It's important to remember that whilst the carrier is designed to compress under the seat, the extra-large carrier is unlikely to be accepted on planes.
Before buying, too, we always encourage people to read the Sturdibag reviews written by verified customers. This gives you an idea of other people's experiences and that will help you make a judgement on whether to buy or not more than just reading a product description alone. 
Which Sturdiproduct should I buy?
The easiest way to choose is to measure the size of your cat and then buy the corresponding size. You may, of course, also need to factor in the sizing requirements of an airline.
The great thing about these carriers is that they're pretty versatile: buy one for a veterinarian visit and then use it later for a trip to a cattery or a long-distance car trip. 
If you have two cats you could buy the double-carrier, but we'd definitely recommend you measure the cats before purchasing because it may not be suitable for two of every breed. If you like things to look stylish, then you'll be pleased to know that the carriers come in a range of colors. 
Can you wash a Sturdibag?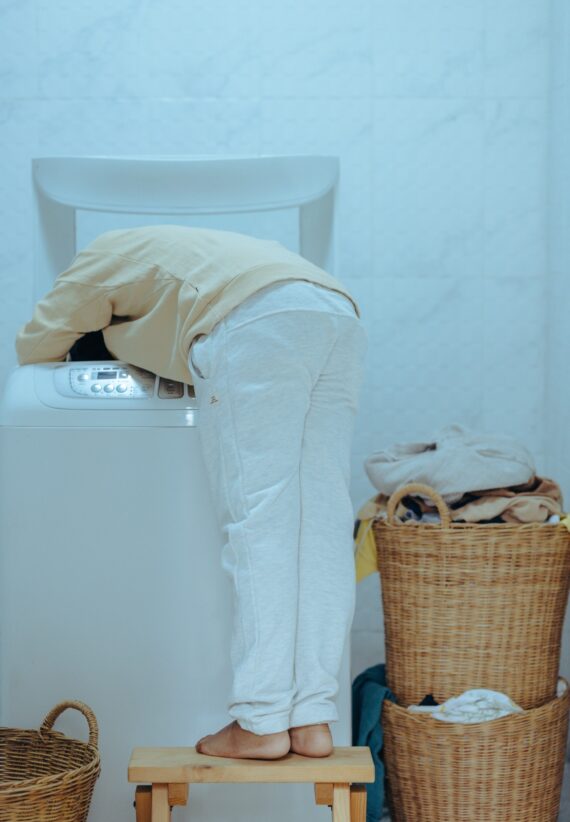 What are the different Sturdibag products?
You can wash them either by hand or in a machine.
If you're machine washing, you'll need to remove some of the parts including the zippers and the support rods and pads (among others).
For handwashing, remove the baseboard, pad and baseboard. Otherwise, you can always remove hair with a vacuum attachment and warm soapy water before letting it air dry. 
I can't find a Sturdibag medium
Unfortunately, they don't manufacture a Sturdibag Medium. 
We'll add some links at the bottom of the post of similar carriers that do a medium size.
It might be worth double-checking the sizes of each carrier because your cat might still be suited for the small or large. 
We're going to explain the features, benefits, pros and cons of the pet carriers below. 
You'll find two buttons to click and that's because we want you to find the best buy. Each will open in a new window so you can see who is selling it cheapest or which has the better shipping option and decide for yourself where you spend your money or where you go to read the reviews and additional product information. 
Whilst it may seem like each product has a different set of specifications, the only real difference between them is the size as they all share many of the same features.
Sturdibag pet carrier: product information and links
Dimensions: 2.00 x 12.00 x 18.00 inches 
Weighs 2.6 pounds empty

This is a solid bag designed for "larger dogs and cats" but as always, check the sizing against your pets measurements. 
SturdiBag Large Flexible Height Pet Carrier
Patented, award winning flex-height design!
Feather light construction.Durable 600 Denier Polyester.
Seatbelt safety straps sewn in.
"Egg Crate" style interior fleece pad secured by Velcro.
Zipper Security Clips a tether for safety and security included!
Last update on 2023-09-30 / Affiliate links / Images from Amazon Product Advertising API
Padded shoulder strap
Fleecy mat included
Mesh netting
Secure zippers
Safety leash included
Lightweight
Covered sides are good for cats who suffer from motion sickness or who become anxious when over-stimulated
Cat is secured to the carrier 
Pros:
Easy and comfortable to carry,
Comes in a range of colors, 
Good for traveling by plane
Cats prefer smaller spaces and this is a cozy carrier.
Cons: 

Check Price on Amazon


Check Price on Chewy

You can also buy the large carrier with a divider that turns it into a double cat carrier. 
Last update on 2023-09-30 / Affiliate links / Images from Amazon Product Advertising API
Dimensions: 18 x 16 x 12 inches 
Holds up to 50 pounds
Last update on 2023-10-01 / Affiliate links / Images from Amazon Product Advertising API
Inside can be divided into 2-sections
Padded shoulder strap Carry handle
Suitable for larger cats
Potential as a double cat carrier
Lightweight to carry 
Pros
Can hold 2 cats (size allowing)
Easy to carry with the option of a handle or shoulder strap
Comes in different colors
Fleece pad inside for comfort.
Cons
Assembling the bag can be difficult 
Small Sturdibag dimensions: 10 x 10 x 18 inches
Weighs 2.5 pounds empty. 
STURDI PRODUCTS Sturdibag Pet Carrier, Small, Navy
Durable 600 Denier Polyester and Feather Light Construction
Adjustable 4-point padded shoulder strap & leather hand grip
Retractable privacy flaps on all mesh windows
Interior fleece pad secured by Velcro
Zipper Security Clips and a tether for safety and security, included!
Last update on 2023-09-30 / Affiliate links / Images from Amazon Product Advertising API
Interior fleece pad included
Carries up to 30 pounds
Roll-up front door, top-window and side-windows
Lightweight
Choice of shoulder-strap or carry handle, secure zippers
Good ventilation
It's also a car seat 
Pros 
Mesh panels can be covered over
Comes in a range of colors
Side storage pockets
Machine-washable fleece pad
Cons 
Can be tricky to put together depending on how proficient you are at self-assembly

Check Price on Amazon


Check Price on Chewy

We hope you've found our Sturdibag pet carrier review useful. 
It's certainly a popular product and could make a superb addition to your traveling kit but we also encourage people to do the best research they can to find the best carrier for them and their cat, so we'll add a few similar products below that you might find more suitable to your needs. 
The Sleepypod range is super stylish.
You might also want to check out their carriers that double as pet beds as they're made from luggage-grade material, have been crash-tested and compliment your baggage, too.
Sleepypod Air In-Cabin Pet Carrier, Glacier Silver
Mobile pet bed, in-cabin airplaine carrier and car seat, fits pets up to 17-1/2-pound
Includes padded shoulder strap, machine washable Ultra Plush bedding and an instruction card
Top and ends open for easy access to the pet, large zipper pockets on both sides
Luggage grade nylon outside and Ultra Plush polyester inside
Compresses from 22-inch long, 10-1/2-inch wide, 10-1/2-inch high down to 16-inch long, 10-1/2-inch wide, 8-inch high
Last update on 2023-09-30 / Affiliate links / Images from Amazon Product Advertising API
Sleepypod Medium Mobile Pet Bed, Dark Chocolate
Mobile pet bed, carrier, and car seat lets you travel anywhere with your pet
Made from luggage-grade nylon outside and ultra-plush polyester inside
Contoured to fit pets up to 15 pounds
No assembly required
Includes padded shoulder strap, mesh dome top with carrying handle, washable bedding, water-resistant foam liner, and instruction card
Last update on 2023-09-30 / Affiliate links / Images from Amazon Product Advertising API
This is definitely a budget-friendly option but it has over 5,000 positive reviews on Amazon.
We love how it folds flat for storage so it won't take up much space.
PET MAGASIN Soft-Sided Pet Travel Carrier (Airline Approved) for Cats, Small Dogs, Puppies and Other Pets by (Large, Blue)
MAJOR AIRLINE CARRY-ON APPROVED: Product dimensions: 18" x 11" x 10", a perfect size for most cats, puppies and other small pets [do NOT fit Large dogs, please refer to measurement] works with all major airlines
SAFETY FIRST: Constructed to keep your pet safe; holds its shape when end panels are zipped up
LIGHT WEIGHT & FASHIONABLE DESIGN: Only 2.2 Pounds; and made with durable & luxurious material. Soft-sided pet carrier with comfortable padding inside, mesh window for ventilation, carry-handle and adjustable padded shoulder strap
EASY TO STORE & CLEAN: Folds flat for storage, and made from waterproof material so it's easy to clean
DURABLE & LONG-LASTING: Sturdy construction to keep your pet safe. Resistant to Animal bites. Exterior are made from waterproof material so it's easy to clean.
Last update on 2023-09-30 / Affiliate links / Images from Amazon Product Advertising API
This is for medium-sized cats and is a great little fabric carrier for traveling. It has anti-escape zippers so it's ideal if your cat is a little Houdini.
Sale
Last update on 2023-10-01 / Affiliate links / Images from Amazon Product Advertising API
Whilst this isn't suitable for traveling by plane, it is very useful if you're looking for a double cat carrier for car journeys.
We love how versatile this product is: the insides can be zipped or unzipped to create either two separate cat carriers or one large one. 
One for Pets Portable 2-in-1 Double Pet Kennel/Shelter, Fabric, Black/Royal Blue 20"x20"x39" - Car Seat-Belt Fixture Included (Black)
Travel Carrier: Built-in straps that allow safe connection to a seatbelt; Easy to set up and fold flat in seconds; Pad cover is removable and washable
Cat Travel Carrier: Pet carrier/dog carrier with multiple entrances; Interior hooks for hanging the hammock (Hammock is optional); Comes with an individual carry case for easy storage
Three ways to use the Double Kennel: 1) Use as two connected but divided compartments; 2) Use as one big space by unzipping the center zipper which divides the walls; 3) Detach the Double Kennel into two Single Kennels
Lightweight Travel Carrier: Lightweight and zippered mesh door in the front and at one or both ends. Size: Double: 20" x 20" x 39"
Dual Compartment Pet Kennel: Can be used as a pet kennel or pet cage indoors or outdoors
Last update on 2023-10-01 / Affiliate links / Images from Amazon Product Advertising API
We hope you found some useful information and buying tips for Sturdibag pet and carriers or that you at least can rule them out as a possibility for you and your pet.  If you're looking to buy Sturdibag replacement products or parts, then you can find those items on the manufacturers website which we'll link to here.